10/14/2019 - 4:30 PM Uhr
Movie for children: "Tabaluga" (in german language)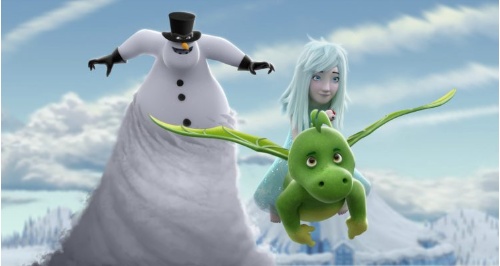 DE 2018, 90 min.
Director: Sven Unterwaldt Jr.
animation


The young dragon Tabaluga lives with his best friend, Ladybird Bully and his foster father, the raven Kolk, in the idyllic grassland. It could all be so beautiful, but he does not want to light his fire and without a fire Tabaluga does not feel like a real dragon. One day he is lured to the track to Ice Land, to the realm of the evil ruler Arktos. Boldly he sets off with Bully, but instead of fire he finds the beautiful ice princess Lilli. It is her love, of all things, that is able to kindle his fire ...
First movie adventure of the popular fairytale character with the songs of Peter Maffay.

Recommended from 6 years.
Information & booking:
Organization: Filmclub
Information:
Forum Bressanone
Via Roma 9
39042 Bressanone
Phone number: 0472 275 588
(Office hours: Mo-Fr: 9-12am & 2-5pm)
info@forum-brixen.com
Advance booking:
At 4.00 pm in the foyer of the Forum Bressanone.
More information: www.filmclub.it