9/30/2019 - 4:30 PM Uhr
Movie for children: "Die Wiese - Ein Paradies nebenan" (in german language)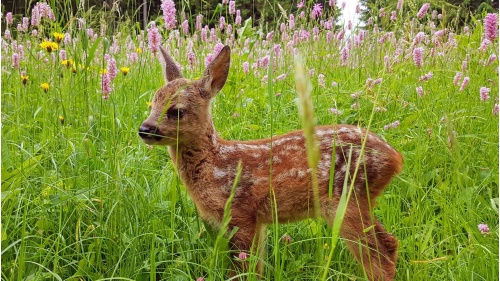 DE 2019, 93 min.
Director: Jan Haft
documentary
The filmmaker Jan Haft watched for a year what grows in a meadow, who breeds, lives and hides his boys. Nowhere is there more colors to see than on a blooming meadow in the summer. Every day a wide variety of birds, insects and other animals are found among the grasses and herbs of the meadow. There were really great shots. You will learn why we have less and less such great meadows.
Recommended from 6 years.
Information & booking:
Organization: Filmclub
Information:
Forum Bressanone
Via Roma 9
39042 Bressanone
Phone number: 0472 275 588
(Office hours: Mo-Fr: 9-12am & 2-5pm)
info@forum-brixen.com
Advance booking:
At 4.00 pm in the foyer of the Forum Bressanone.
More information: www.filmclub.it