2/5/2020 - 8:00 PM Uhr
Hotel Paradiso (theatre in german language)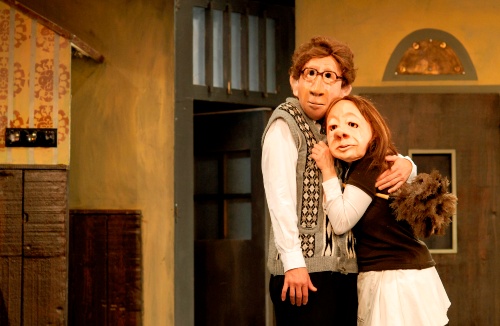 A guest performance from Familie Flöz, Theaterhaus Stuttgart, Theater Duisburg
from Familie Flöz: Sebastian Kautz, Anna Kistel, Thomas Rascher, Frederik Rohn, Hajo Schüler, Michael Vogel and Nicolas Witte
Photo: Marianne Menke
With:
Marina Llorente Rodriguez
Thomas Rascher
Sebastian Kautz
Daniel Matheus
Introduction: 19:15
Duration: ca. 1 hour 25 minutes, without break
Information & booking:
Organization: Südtiroler Kulturinstitut
Information and tickets:
Südtiroler Kulturinstitut
Tel. 0471 313800
Tickets are available at Athesia Ticket at all Athesia bookstores.
At the box office: Remaining tickets are available at the box office, which is open from 19 clock.
More information: www.kulturinstitut.org