4/23/2022 - 5:00 PM Uhr
Concert: "The Harmony's Divine"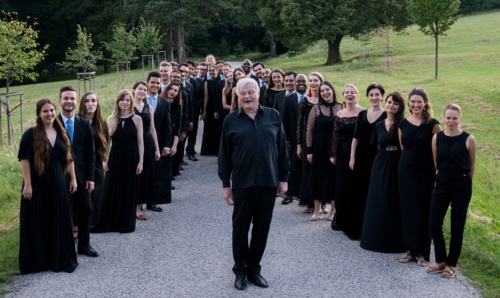 Internationale Chorakademie Lübeck
Orchestra Cappella Istropolitana
Speaker Christian Brückner (G. Fr. Händel)
Speaker Timo Weisschnur (Romain Rolland)
Rolf Beck, director
Program:
Georg Friedrich Händel: The Harmony's Divine
Entrance fees:
Normal price € 15.00
adult
Reduction € 10.00
Members of the cultural association Brixen Musik & Pro Cultura
Students with ID
Family pass
Seniors over 65
Reduction € 5.00
Children & teenagers up to 14
Students of music schools
Music teachers together with students
Information & booking:
Organization: Kulturverein Brixen Musik
Ticket sales from Monday, April 11th:
Forum Brixen-Bressanone
Tel. 0472 275 588 (Mon-Fri 9am-12pm and Mon-Thu 2pm-5pm)
info@forum-brixen.com
As the number of seats is limited, we recommend that you reserve your tickets for the concert early.
In order to avoid crowds, the tickets should be purchased before the concert in the Forum Brixen during office hours from April 11th.
Access is restricted to people who can show a Super Green Pass (2G certificate).
From December 24th, 2021 until the end of the epidemiological Covid19 emergency, FFP2 masks must be worn for publicly accessible performances in closed rooms.
More information: kulturvereinbrixen.it