12/7/2023 - 8:00 PM Uhr
Boccaccio - Operetta by Franz von Suppè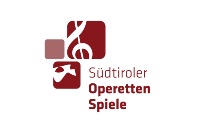 TO THE PIECE
This year, for the first time, an operetta by Franz v. Suppè is on the programme of the "Südtiroler Operettenspiele"; and with "Boccaccio" it is of course his best-known masterpiece.
Suppè, like Johann Strauss, who was a few years younger, is one of the founders of classical Viennese operetta and was strongly influenced by Jacques Offenbach. In his operettas, for example, he preferred to use the couplet instead of the great aria (see "Fledermaus"), partly because this is not so demanding from a vocal point of view and above all because it suits the buffoonish character of his operettas. Many of his roles are actually written and intended for actors with halfway singing abilities. On the other hand, Suppè in particular is much closer to opera than other contemporaries. This may be due to the fact that he lived in Italy for many years and was a great admirer of Rossini, Bellini, Donizetti and also the young Verdi. And so it was obvious for Suppè to endow his "Boccaccio" with much such Italianità. It is precisely this combination of southern melodicism and Viennese elegance that makes this score so appealing and secured the composer a worldwide success, which unfortunately eluded most of Suppè's other operettas. However, the many overtures to his other operettas such as "Dichter und Bauer" (Poet and Peasant), "Leichte Kavallerie" (Light Cavalry) and "Pique Dame" (Queen of Spades) remain very popular and can be heard in concert halls all over the world. Even in these showpieces for orchestra, his compositional genius and his art of orchestration are evident time and again.
The somewhat turbulent plot of "Boccaccio" needs dramaturgical tightening, but has a lot of witty potential; the extraordinary beauty of the melodies and the musical temperament with which Suppé endows his characters will certainly enchant the audience when the curtain rises on the 14th South Tyrolean Operetta Festival on Thursday, 7 December 2023 at the Forum Brixen. Operetta Plays. Further performances will follow until 30 December.
DIRECTION
Director: Leo Ploner
Conductor: Davide Lorenzato
Information & booking:
Organization: Komödie Brixen
Advance ticket sales from the end of October!
More dates:
12/8/2023 - 3:00 PM Uhr
12/8/2023 - 7:00 PM Uhr
12/9/2023 - 8:00 PM Uhr
12/10/2023 - 3:00 PM Uhr
12/10/2023 - 7:00 PM Uhr
12/12/2023 - 8:00 PM Uhr
12/26/2023 - 3:00 PM Uhr
12/26/2023 - 7:00 PM Uhr
12/27/2023 - 8:00 PM Uhr
12/28/2023 - 8:00 PM Uhr
12/29/2023 - 8:00 PM Uhr
12/30/2023 - 8:00 PM Uhr
More information: www.suedtiroler-operettenspiele.com