11/24/2022 - 11:45 AM Uhr
Unacceptable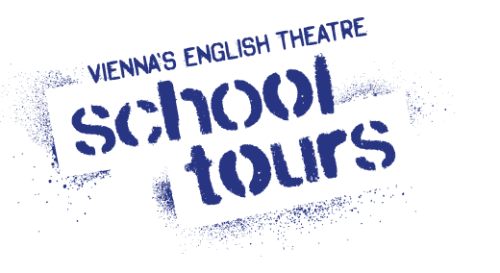 by Clive Duncan
The new play by our veteran playwright Clive Duncan tackles an increasingly explosive subject: Violence by children and young people against adults, especially parents and teachers. This often taboo issue has already been labelled "parent battering". Victims' feelings of guilt, shame and helplessness often lead to cover-ups and therefore rarely to seeking professional assistance. In "Unacceptable", the audience gets a glimpse into the lives of two teenagers going through their therapy together in a mental institution.
Lee and Frankie participate together in a creative-musical therapy programme in a psychiatric institution. Their stay in the institution is involuntary, but they participate in the programme of their own free will. The two couldn't be more different: Lee, who punched a teacher in the face at school, carries so much potential for aggression that he is constantly under power, while Frankie has withdrawn completely into himself and refuses any interaction. While Lee comes from a middle-class background, Frankie was living on the streets at the time of her violent act - no one knows exactly how it happened.
After an improvisation in the context of drama therapy, the psychiatrist Phil tries to find Lee's weak spot together with him. Lee is on the verge of losing control again in the play, which has triggered a panic attack in Frankie. Unfortunately, Lee is not very cooperative in the subsequent analysis. - His unbridled rage makes him block any attempted influence. It is obvious that he feels abandoned by his father, who left the family without warning, but blames his mother.
Since Frankie's breakdown in the scene with Lee was the first reaction at all she has shown since her incarceration, Phil decides to pair the two of them together in the next music therapy session as well.
Much to the amazement of his colleague Jess, Lee actually lures the girl out of her shell and the two spontaneously develop a rap. The rapprochement of the two teenagers is hesitant and with setbacks, but this interaction and increasing mutual consideration alone already represent great therapeutic progress. At last, Frankie reveals frightening parts of her story through fairy tale symbolism in another drama therapy session, and Lee records an apology speech for his teacher shortly afterwards. Eventually, he is also able to admit to his deep hurt that his father's apparent lack of interest in him is to blame.
When it comes to a serious confrontation between the two teenagers one evening, Lee has to choose between the fragile friendship that has developed with Frankie and his personal gain ...